We were invited in first week November, along with several friends, to spend a week on a yacht in Nassau, Bahamas.
Needless to say, it was quite a vacation. Here are a few pictures from the trip. Click on image to see higher resolution image. Especially click on the first image of the marina, to get the full higher resolution panorama impact, same for the Wharf at western edge of Highbourne Cay harbor below, it is also a nice panorama shot of harbor and bay beyond.
180 degree panorama from rear of yacht moored in Atlantis Resort Marina in Nassau,
on Paradise Island on north edge of the island.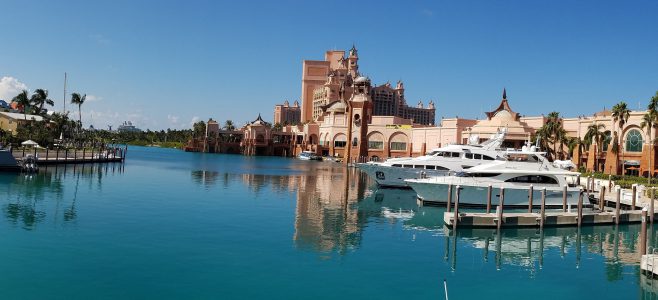 View of Atlantis Marina from walkway up to the resort, which is behind and to right behind this view: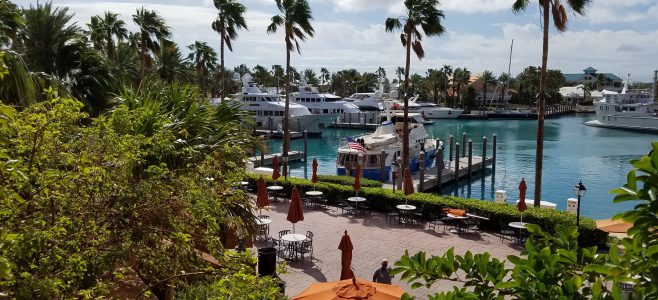 North edge of Paradise Island. You get here by walking through the huge Atlantis Resort
complex. This is the Atlantic crashing onto the island.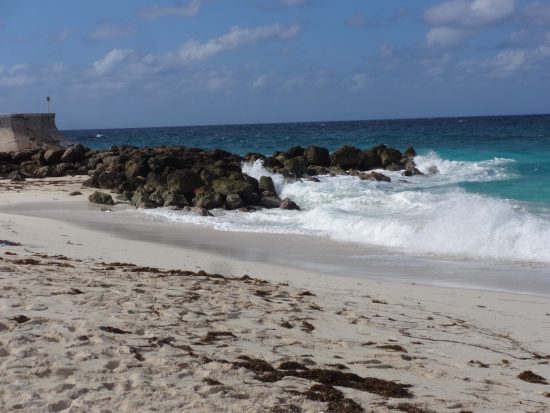 Beach near small resort harbor on Highbourne Cay, an island a few hours cruise southeast of Nassau.
Private resort island. Road cut through coral rock to get to ridge of island, where road
runs north south down spine of island. We swam, well, we waded deep, along this area late in the afternoon.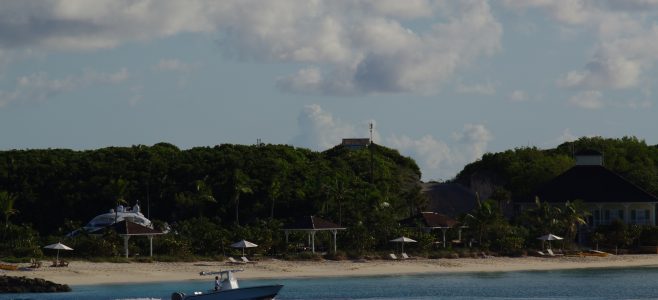 The yacht, moored at Highbourne Cay harbor.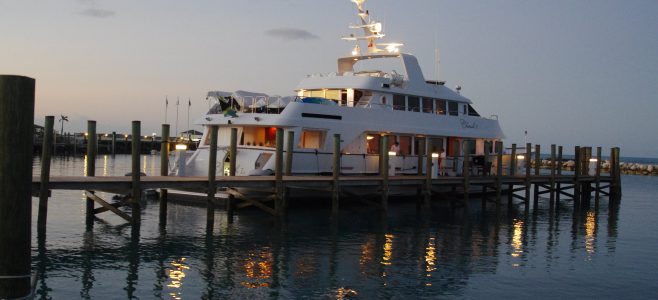 Another panorama, from within the harbor looking out, the huge shallow lagoon to the right,
entrance to harbor to left, Atlantic in the distance.

Wharf at western edge of Highbourne Cay harbor, beyond is large shallow
lagoon I kayaked for an hour, snorkeled for an hour. Crystal clear water, white sands.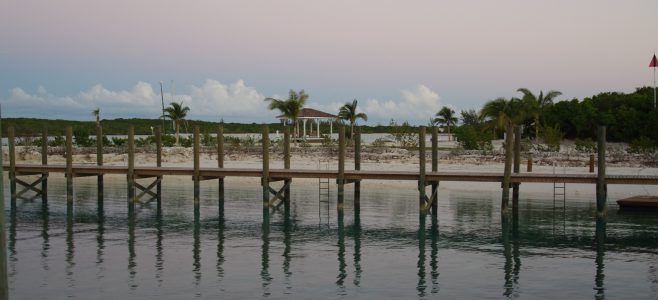 Fresh tuna steak, typical of every meal during the week on board. Dedicated chef for every meal.