Morning of October 13th, the moon is two days new and gone, but Mercury is prominent in the east, low on the horizon. In the picture below, from top down, Regulus, Venus, Mars, Jupiter, and in the notch between the trees, Mercury bright and obvious. This was taken about a half hour before dawn, twilight already in progress.
This time I set my Pentax K5, with Sigma DG 28-300 lens, to ISO 12,800, and again shot handheld.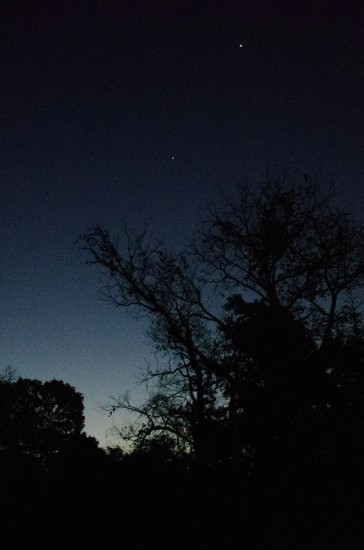 Mercury just above the horizon between the trees. All photos can be clicked to load very high resolution copy of the shot.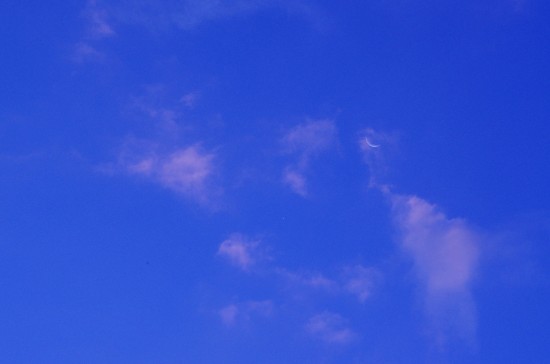 Above picture taken October 8th, well after dawn, about 20 minutes. This appearance of Venus has been one of the brightest I have ever seen. In this picture, you can see how bright and still visible the crescent moon and Venus, well after dawn in the morning sky.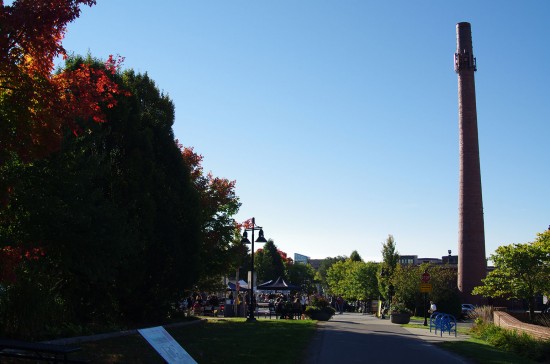 The B-Line Trail, which runs through downtown Bloomington, following the path of the old Monon Railway, has become a source of great pride for the city. Part of the Rails to Trails movement, it runs from just northwest of the center of town, turns and runs about three miles south. The above photo is taken just north of the popular Saturday morning Farmers' Market.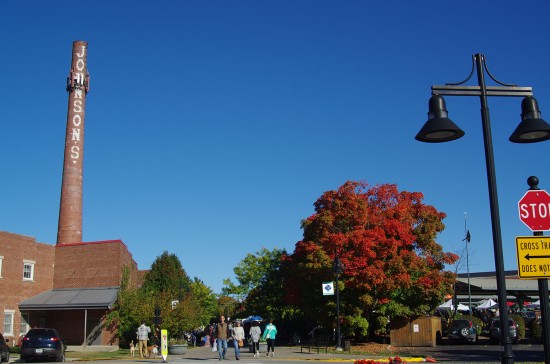 This shot is taken from south of the Farmers' Market, which is across the street and to the right behind the beautiful fall color of the maple tree.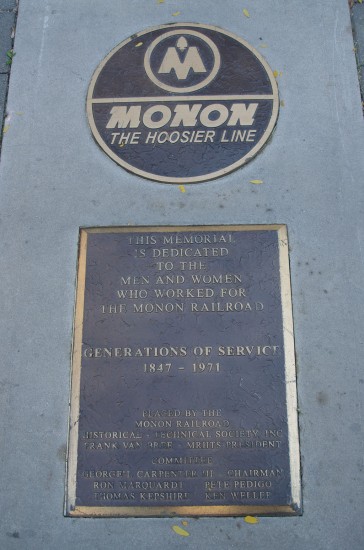 Plaque dedicated to those who made the Monon Railroad a success in Indiana for many years, embedded in the B-Line a couple of blocks south of the Farmers' Market.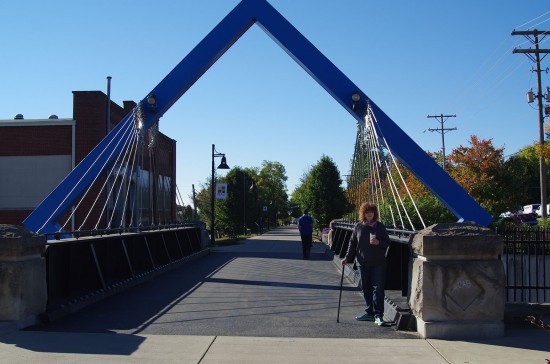 Carol and the bridge over third street, on the B-Line trail.