On March 7th and 8th, Carol attended the annual 'Writing Today' conference at my alma mater, Birmingham-Southern College, in Birmingham, Alabama. It was a great conference for Carol, and a chance for us to see how much the school has grown since we left in 1969, and to hear and meet the famous writer Walter Mosley, author of the Easy Rawlins series, starting with Devil in a Blue Dress, which was filmed starring Denzel Washington. I have added some photos taken around campus to the photo gallery, check them out: Birmingham-Southern Photo Gallery
Years ago we donated to purchase a brick to commemorate our time at Southern. I found it on the perimeter of the patio with the fountain between the new student center and the new library.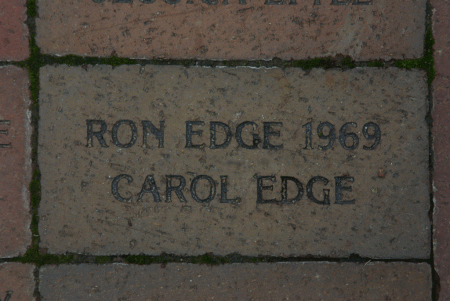 Here is a view looking east past the student center, with the new bell tower in the background. Very attractive center of campus activity.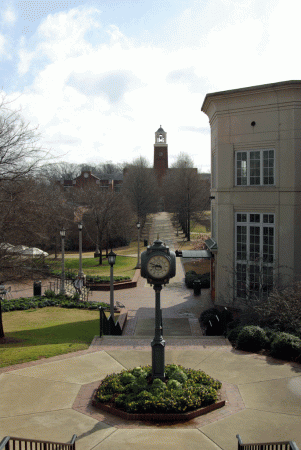 There was a sifting of snow in Birmingham just before dawn on Saturday, March 8. Of course on ramps onto the Interstates had to be closed, as there were multiple accidents on bridges, since drivers are totally unaccustomed to these conditions. But here is a nice shot of the student center and fountain with the dusting of snow.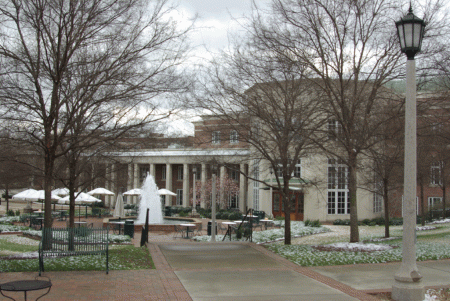 Carol attended the closing session of the conference, which was a highlight, as it was a taping by NPR of an interview with the guest author, Walter Mosely.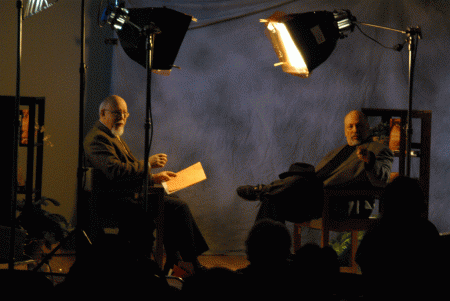 To close the conference, Mosley did a book signing, shown here talking with a young high school student from West End High School in Birmingham.