Two snow storms swept through Indiana in February. These storms dumped up to three feet of snow on the east coast. Washington, D.C. had "storm of the century" snowfalls. Here in South Central Indiana, the first wave was about four inches, the second wave dumped about  seven inches on us. Here are some pictures from the February snows in Indiana. The bird shots are from the first wave, the rest of the photos are from the larger second round.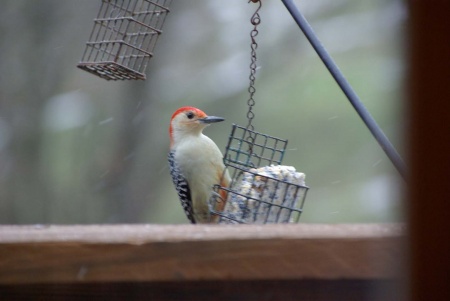 Red Bellied Woodpecker at the feeder on upper deck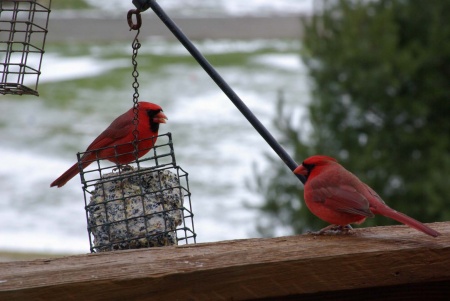 Two male cardinals taking turns at the feeder.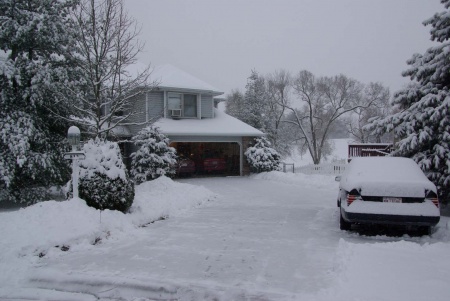 The house and drive after two rounds of shoveling snow. We did one sweep after the first three inches, then another when the main wave was past. At this point there was about 5.5 – 6 inches accumulation. Another inch fell during the following night.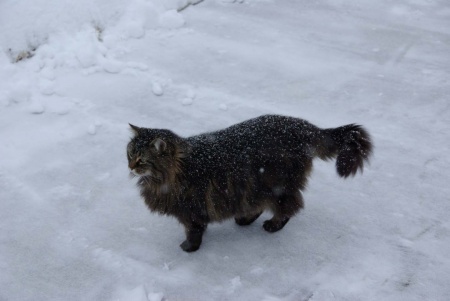 Bucky, our part Maine Coon cat, was made for this weather.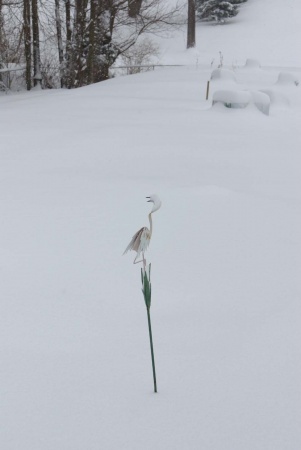 The Red Flamingo that watches over the garden in summer looking somewhat cold and forlorn. Bales of peat in the background. We got half the garden tilled and prepared, but bad weather set in and the second half is waiting for early spring to finish prep for early planting.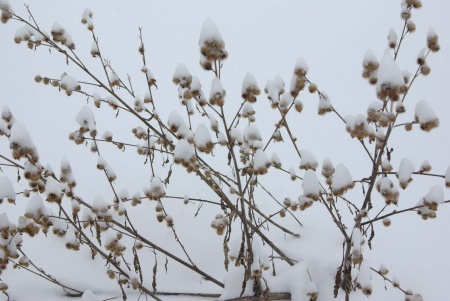 Sticker bush with caps of snow. Bucky keeps getting into this plant, and we keep having to pull the huge burrs out of his long fur.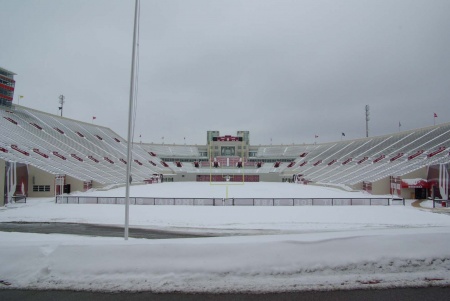 Indiana University Memorial stadium, view from south standing below the scoreboard looking North.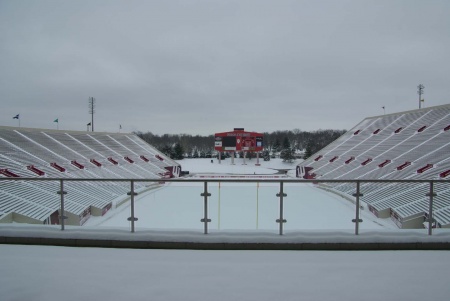 Indiana University Memorial stadium, view from the balcony outside the Hall of Champions level of the newly built and occupied North End Zone addition.