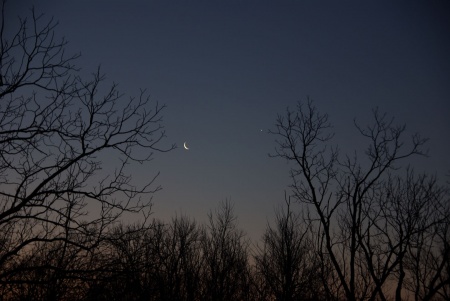 March 1st. An auspicious omen in the skies, a very old crescent moon, and a very bright Venus at dawn.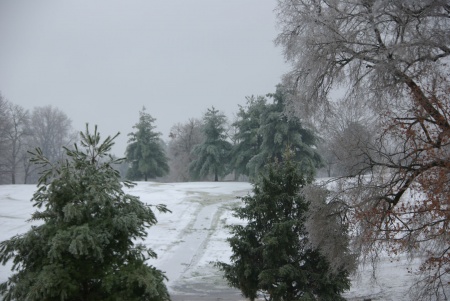 February started with yet another winter storm sweeping through Indiana. This one included a lot of sleet and ice. We were fortunate in Bloomington, the ice was not that great, but the northern half of the state was hit pretty hard, with an inch or more of ice in some areas.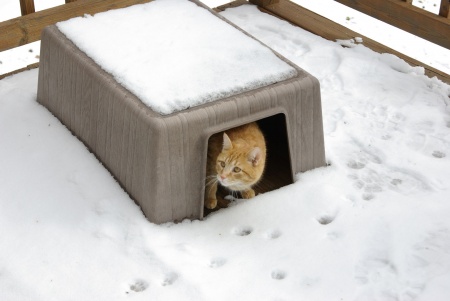 Spencer, coming out of one of the shelter houses for the cats on the deck.