On Saturday morning, April 7, Don and I drove out to Greene County to get some pictures of the famous Tulip Viaduct, or Tulip Trestle, in the early morning sunlight. You have to know the route on the small paved county roads, because finding signs for those roads is something of a challenge. The first time we drove out to see it a couple weeks ago we missed the turn completely and ended up southwest of the bridge in Bloomfield, Indiana. You can drive under the trestle on unpaved county road 480 E.
The 2,295-foot long trestle was built in 1905 – 1906, and is still in use by the The Indiana Railroad today. It is the longest railroad bridge of its type in the United States, and the third longest of its type in the world. It is 157 feet high at its tallest point above ground.
Here's a selection of the pictures I got. Note the twelfth and thirteenth. Two hawks were sitting on top of the trestle on the north edge, sunning themselves. A few minutes after we first saw them, I looked up to see them both lifting one wing to soak up the warmth of the sun, just as the contrail of a passing jet passenger plane crossed above them headed west, perfectly parallel with the trestle. It looks like the birds are saluting the plane.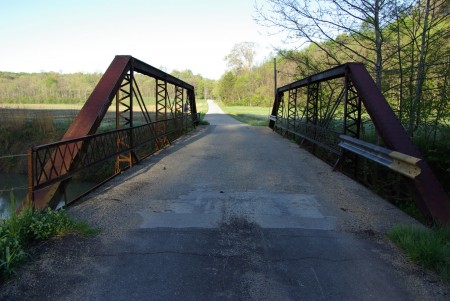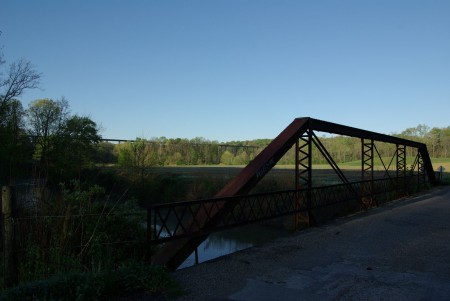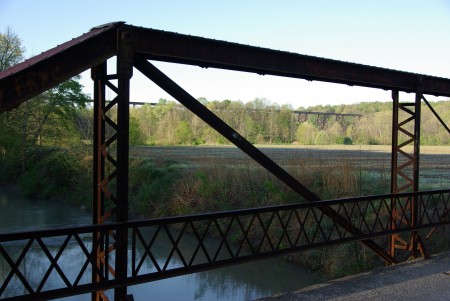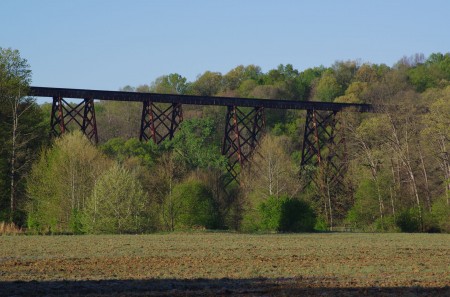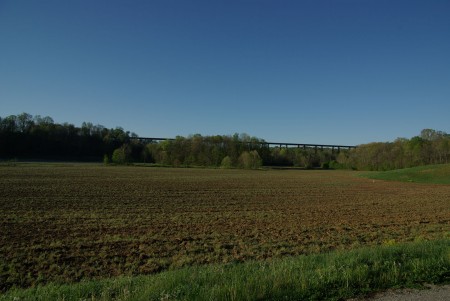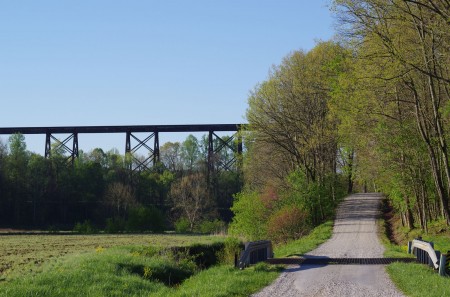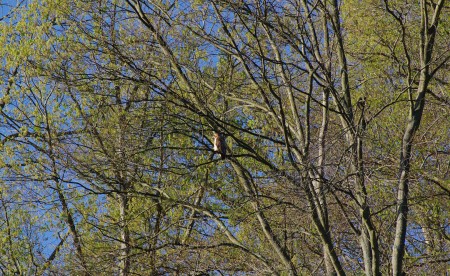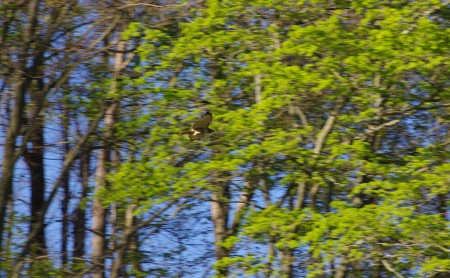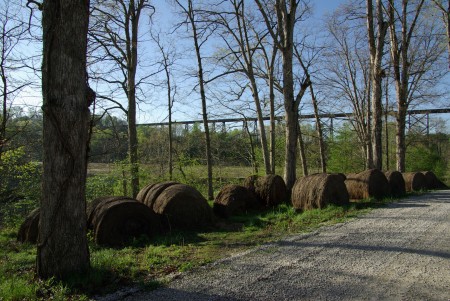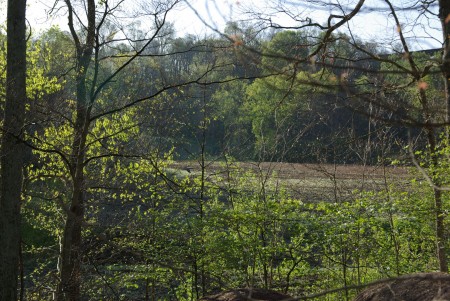 I only had the mid-range telephoto on one of the two cameras with me, but did manage to get a picture of a red hawk, both in tree, and in flight. There is also a picture half way down of two geese we heard coming from the fields north of us, as they flew down above the creek headed for the trestle. You can see one of them just to the left of the center of the picture, the other is hard to spot, but is to the right and somewhat up from center. Click to enlarge the picture.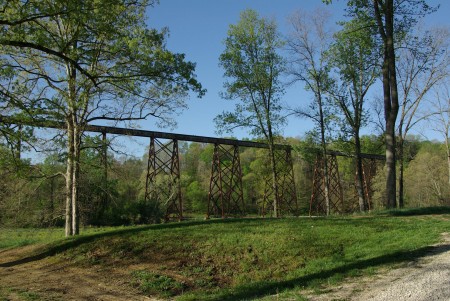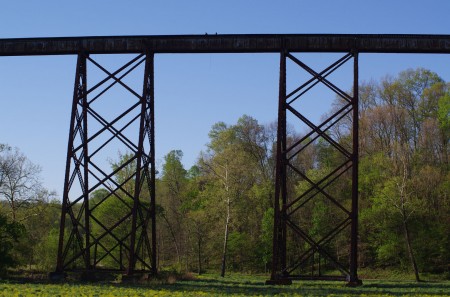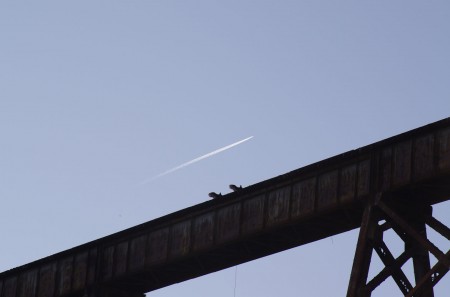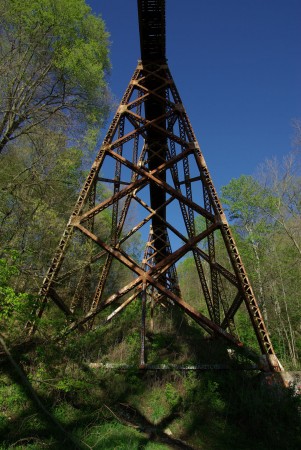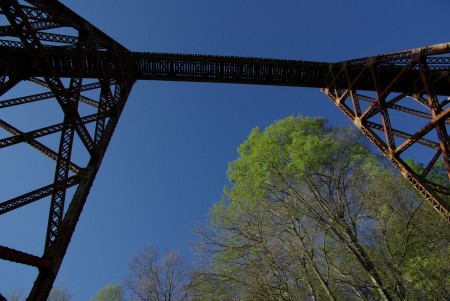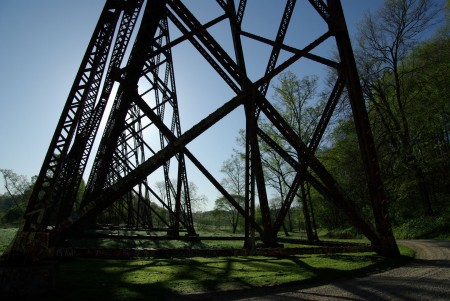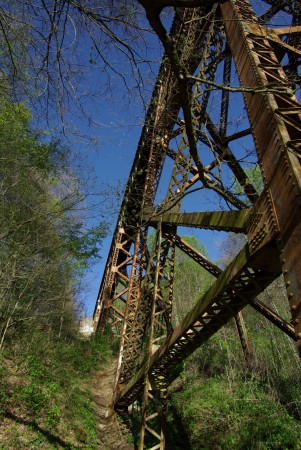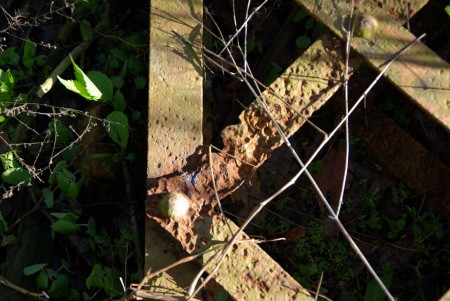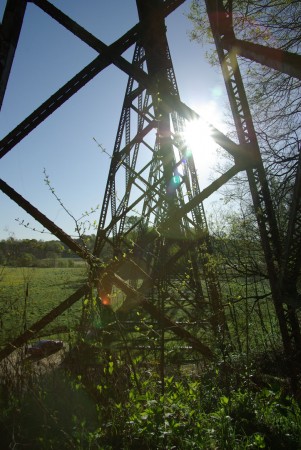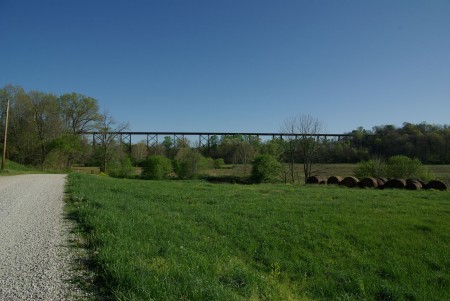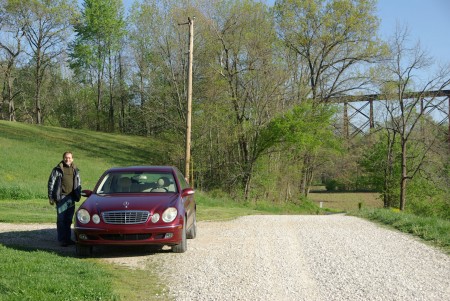 Don and the IU REDCAR south of the trestle.